A new look for the Paper Artist Collective
Updated: Jun 29, 2019
The Paper Artist Collective was established in 2015 and is now in its 4th year. We are celebrating with a rebrand and a shiny new website, blog and updated shop, we hope that you like everything that we have done and enjoy discovering more about paper art and our members through us!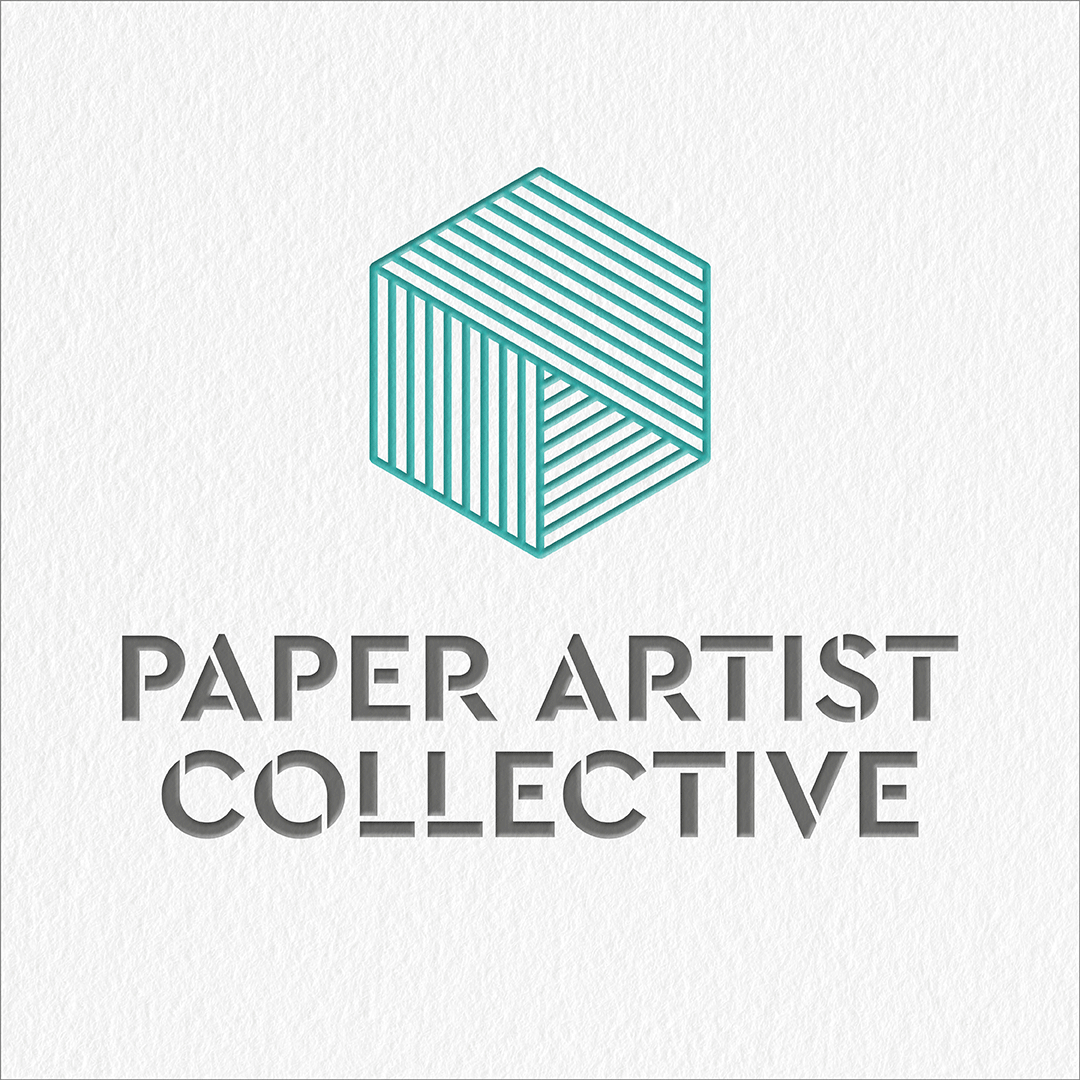 For those who are new to our little world, here are a few insights from Collective founders and leaders, Samantha Quinn and Kristine Braanen
Samantha & Kristine by Laura Sayers
So how did the Paper Artist Collective begin?
Samantha (S): The PAC was Kristine's idea, she wanted to create a community of paper artists and invited me to be part of it from the beginning. We had 'met' a few months before in the digital world after following each other on Instagram. When the PAC started I had just started a year of travelling in Australia and for the first time in years, had time to spend focussing on my art. The prospect of a community of paper artists really excited me and I knew straight away that I wanted to be more involved. I guess I sort of forced myself in but Kristine and I got on really well and the rest is history.
Kristine (K): I'm so happy Samantha wanted to be more involved from the beginning and we really have developed this together, I don't think it would have been the amazing PAC as we know it without either one of us. We have had the same aspirations for the collective from the very beginning and as it evolved we have pretty much agreed on everything, it's been very natural how we have divided the tasks and the running of it all. And I love how the collective have developed from being a space for paper artist to becoming a plattform for everyone interested in and inspired by paper art.
Why did you establish a collective of paper artists?
K: When I first got the idea it was because I was new to the paper world and really wanted to know more about it. I wanted to network with other artist and hear their opinions on the best scalpel, the best paper and everything else really.
S: Originally We wanted to create a space where paper artists could come together for collaboration, advice and discussion. That was a few years ago now and the concept has evolved considerably since. We hope to empower and inspire others with our community and highlight the amazing medium that is paper art.
Running a community of artists must keep you busy, how do you manage your time and workloads?
K: It is very busy indeed, I have a young daughter, Im pregnant and work full time as a teacher. Usually I have to use the evenings or sundays to do PAC work, but its hard having time for everything, Samantha has been very supportive in the time of heavy hormones, kids and everything that comes with it. I couldn't have done the PAC without her! It's a lot to do; Facebook, Instagram, website, twitter, emails, information to the members, collaboration projects, blog posts, I could go on forever. Whenever we get an opportunity for a crafts market or an exhibition we are all over that too! I must say though that Samantha is currently the most active leader of the collective.
S: I work as a freelance designer in London and fit working on the PAC in whenever I get any down-time, usually this is lunch breaks, commutes on the tube, evenings and weekends - there is always something to do to keep the PAC going so it is very hard to switch off from it. We try and split the workload as equally as possible playing to the strengths in our skill sets and making sure we support each other.
K: The help from our members is essential, they are what makes the Collective so it is important that they are involved.
What is the best part of running the PAC?
S. Running the PAC with Kristine has been incredible, inspiring, humbling and challenging all at the same time. It makes me so proud when people want to be part of something that we have built together. The people that I have met and the opportunities created by the Collective have been amazing and I credit the PAC for boosting my confidence as an artist. Each of the members in the group brings their own unique way of working to paper art and it is invaluable having the expertise of so many talented individuals to call on for advise and support, there is a real community feel.
K: What Samantha said, I feel the exact same things. I love the PAC, and I love that its ours. Its so inspiring and amazing to be part of. Its kind of our baby.
What does the future of the PAC Look like?
K: The future of the PAC will hopefully mean more exhibitions and lots of exciting opportunities for us and our members. We are eager to develop and explore what can become of this. We can disclose that there will be some new products in our online shop in the near future and we are also working on a big collaboration project that we are very proud of. Can't wait to show you this. I think you just have to stay tuned, because although we don't want to share with you all our plans, ambitions and ideas, we can promise you that there will be a lot more awesomeness to come!
S: I know that Kristine and I both have big aspirations for our Collective and hope that this new website will be the catalyst of lots of wonderful things to come. I just wish that they could build an extra day in the week so I had enough time to fulfil all of the ambitions.